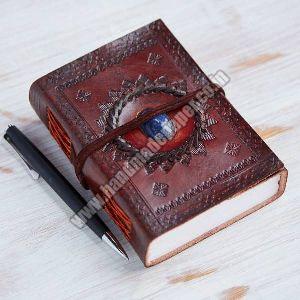 Journaling has become part of modern-day living as people find less time to spend and share with family and friends owing to the hectic work schedule. The blank pages of your journal can help you pique your creativity, and imagination and turn ordinary ideas into something extraordinary and unique.
Keeping your Journal allows you to make a gateway for your feeling, thoughts, and inspiration to take shape of words. Journaling can be a relaxing and much-needed stress buster from your busy lifestyle. However, you must choose the right Leather Journal Manufacturer in India online to help you find the perfect leather journal at the best price. Given below are guidelines for buying a leather journal online.
Ruled, Dotted, Or Unlined
Leather journals are available in an array of paper types that include Ruled, Dotted or Unlined options. You can opt for a page type that best suits your writing needs for example dotted leather journals are ideal for bullet journaling while travelling, etc. You can also find the tree-free paper option in some high-quality leather journal options available online.
Quality
The quality of the leather journal is vital as you do not want the pages of the leather journal to bleed while you are writing on it with a fountain pen or tipped pen. You must opt for a thick paper leather journal to ensure that your writing is not bleeding through the other page for the best writing experience. The leather should be soft to touch and thick with a high-quality strap for an added sense of style. There are several good quality, genuine and handmade leather journals available online at economical prices.
Closure
When choosing a leather journal online make sure you pay attention to the type of closure you prefer for your leather journal. The closures are a vital part of the overall look and feel of the journal. You can opt for a tie closure for a classic look or opt for elastic closure that is user-friendly and secure. You can easily buy a tie and elastic closure from any reputed Leather Journal Manufacturer in India online at an affordable price.
Added features
Many Leather journals online come with additional feathers like refillable pages, pockets, bookmarks, etc. You can browse through the different Leather Journal Manufacturers in India online to know about the additional features offered by them online to make an informed decision before the final purchase.
Most leather journals have 240 pages, you can also opt for a compact leather journal that consists of 200 pages.
Thus, to conclude, the leather journal is something that you can use every day for sketching, doodling, taking notes or writing inspirational quotes, etc. These leather journals are versatile, durable and stylish writing items that provide you with ample pages for your writing needs. However, you must understand that not all leather journals are made from genuine leather some leather journals are made by blending faux and real leather, vegan leather, etc hence look out for a full-grain leather journal for the best purchase.